Creating an appropriate Social Media presence for your online reputation and professional development is not only helpful in networking to find career opportunities, it is practically assumed by potential employers that you will have done so. Because Social Media is such an important part of how you are seen in business and socially in today's world, it's very important that you consider the impact of your "digital footprint," which is a trail of all the ways your presence is seen on the web.
There are two important considerations for using social media professionally. One is how you can be perceived inappropriately online (create and use your accounts wisely). Two is how you can boost your professional persona online (comment, add value, post, write). Both approaches are highly recommended and can be accomplished in about one hour per week.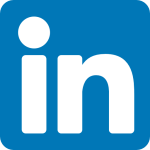 LinkedIn markets itself as "the world`s largest professional network with 225 million members." This site was developed to help its users build a professional identity online and stay in touch with colleagues and classmates, and to discover professional opportunities, business deals, and new ventures. They also offer many articles and tips on creating that professional image, networking, interviewing skills and other valuable insights into how the business world operates. LinkedIn is like a professional Facebook. Use it as an online professional portfolio, no matter what your profession.
Students, new graduates, new professionals, mid-career and seasoned professionals should all have a LinkedIn profile.
LinkedIn helps employers find you, allows you to have your credentials and abilities recognized, and offers the chance to join professional groups and networks.
Use as professional a picture as you can for your profile. You should be alone and dressed in attire that is business appropriate.
Use this link to create your own LinkedIn profile: https://www.linkedin.com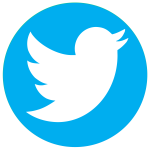 Twitter is a real-time information network that connects you to the latest stories, ideas, opinions and news about what you find interesting. Simply find the accounts you find most compelling and follow the conversations. Twitter posts are called "tweets" and are limited to 140 characters per tweet. You can also share pictures and videos through links.
Twitter is an opportunity to share your thoughts and follow the thoughts of others.
Professionally, you can write about your field and your career and follow people in your profession, as well as companies.
Use this link to create your own Twitter profile: https://twitter.com/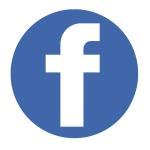 Facebook is an online social networking service. Users must register before using the site, after which they may create a personal profile, add other users as friends, exchange messages, and receive automatic notifications when they update their profile. Additionally, users may join common-interest user groups, organized by workplace, school or college, or other characteristics, and categorize their friends into lists such as "People from Work" or "Close Friends." As of September 2012, Facebook had over one billion active users, and that number has only gone up.
Facebook should be managed carefully to protect your image as you begin your career, rather than a tool directly used to search for business contacts.
To avoid having yourself portrayed in a questionable light during your job search or as a professional, consider the following:
Be very selective about who you 'friend' on Facebook, and consider not friending anyone you work with.
Use the privacy settings and check them often, as policy changes occasionally require you to readjust the filters.
Consider using a pseudonym or alias as your username for your 'personal' Facebook account and create a second more 'professional' Facebook account with your actual name so employers and colleagues only see what you want them to see.
Use this link to create a Facebook account: www.facebook.com
---

Blogs
One way you can develop a professional presence online and substantiate your skills before you even land the first job in your field is to write a blog. Even if you only write once per week, or every other week, just make sure to have it proofread so there are no spelling or grammatical mistakes.
The following sites are recommended by DigitalTrends.com as the best free blogging sites:
Tumblr is one the premiere microblogging tools of our day and age. Whereas many popular blogs boast an overwhelming number of features and customization options, Tumblr revels in simplicity and ease of use. The platform remains ideal for publishing short-form thoughts and image posts. It's ideal for first-time users and those looking to post within minutes of signing up.
Link to join Tumblr: https://www.tumblr.com
WordPress platform currently powers over 18% of the Web today. It is an open source tool that is vastly customizable for any and every type of blog, picture or video based site you can imagine. While it can be intimidating to try and comprehend the enormous tools and add-ons available, it is still possible to start out with a pre-built template and begin your blogging. It has the advantage of allowing your blog to grow as you learn more about the platform, with much of the customization offered costing nothing to the user. There are helpful guides for beginners offered on the site itself, and many boards are available that offer additional help when you need more personal guidance.
Link to sign up for WordPress: https://wordpress.com/
Blogger is owned by Google, which means that it also integrates with your Gmail account, allowing you to create a professional blog that plays off your Google+ profile. It's a less tech-heavy platform, meaning you can drop and drag your posts from a Word document or an email or text document and format them easily. Pictures and videos can also be uploaded to the site. Templates are offered to create a personalized visual presence for your blog without needing knowledge of HTML or programming, and there is a feature that allows you to create a "team blog," with up to 100 users working together on the same content.
Link to sign up for Blogger: https://www.blogger.com/home
Keeping up with your industry


Google Alerts-Google Alerts only provides content from Google`s own search engine. You can use keywords to have industry information sent to you daily. Google will do the searching for you.
Link to sign up for Google Alerts: https://www.google.com/alerts
Hootsuite-This social media manager allows you to keep track of information from many different sites, such as Twitter, Facebook, LinkedIn, Google+, WordPress and more. While some plans do charge monthly, you can manage up to 5 profiles for free.
Link to sign up for Hootsuite: https://hootsuite.com/
Twitter, Facebook and Linkedin-Like and follow companies for alerts, updates, industry breaking news and networking opportunities.